Land Rover Perentie Rear Disk Brake Conversion Kit Salisbury Axle
Author: RFSV Date Posted:30 June 2020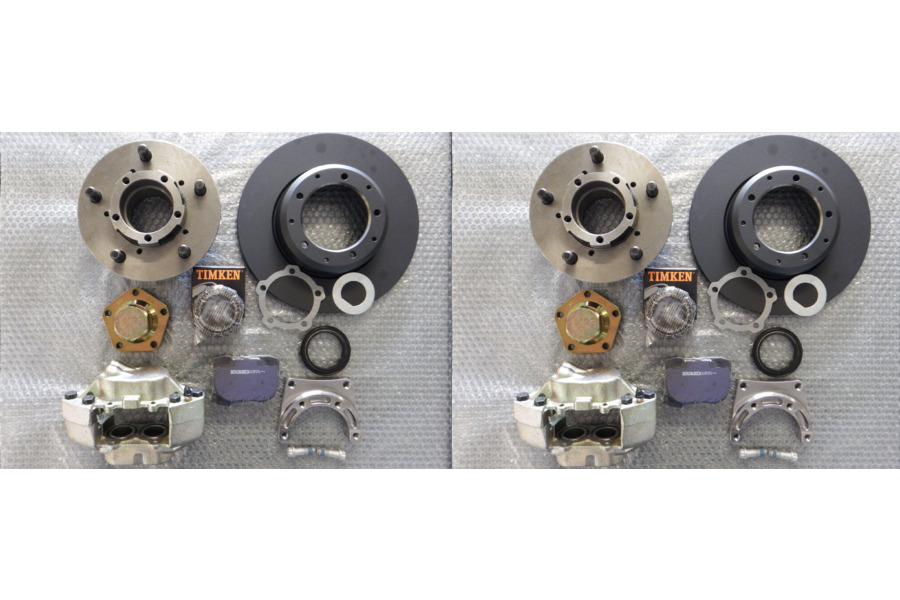 Our Latest Perentie Up Grade Kit
Land Rover Perentie Rear Disk Brake Conversion Kit Salisbury Axle
This is the kit required to change from drums to disks on the Perentie or any Land Rover with the Salisbury rear axle
We have desided a totaly new Caliper Carrier that suits the requirnment on this type of axle.
Our kit includes the excellent Maxi Drive Heavy Duty Drive flange set, if you are going to all the effort with a change then fitting cheaper flanges is false economy, Our kit is the only one on the market to offer this set up.
You get all the parts to complete the swap over inclusding OE brake pads.
We also offer a fitting service in our workshop for those located in Brisbane/Gold Coast/Northern Rivers NSW
---
Leave a comment