Exmoor Trim Updated Products - Series Hoods
Author: Sharon Date Posted:2 March 2018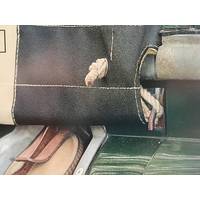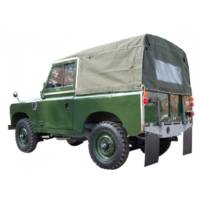 Exmoor Trim Updated Hoods - OEM Specification
This year Exmoor Trim went right back to the drawing board with their Series 11, 11A & 111 hoods.
They have taken the original hand drawn Land Rover patterns and gone over them with a fine toothcomb to make sure every detail is absolutely right to year and specification of Land Rover.
These hoods are now truly OEM spec complete with vinyl splash pad next to the fuel filter and tape sealed windows.
Full Hood Colours in 88" & 109"
Sand Canvas, Khaki, Blue, Black
All can come with side window option.
You may have seen cheaper canvas products on the market here in Australia and overseas. Claiming to be of higher quality than the Exmoor Trim products. From our research we would highly recommend you choose the Exmoor Trim quality brand. Which will make you extremely happy with for years to come.
---
Leave a comment